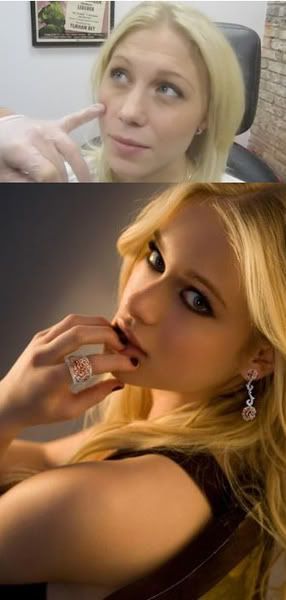 DAILY SCARY OF MARY: A 26 year old Rambin seeks professional help for her ghastly eye bags and age inappropriate laugh and eye lines.
Also pictured as a side by side comparison: Mary's sister. Are they really related? I hardly see a resemblance.
It seems to me Mary has repeatedly tried and failed to mimic her sisters success. Tried to model, failed. Tried to work in TV, failed. Grasped at fame AGAIN on some lame reality show no one watched. Failed. Now she is reduced to being one third of an internet show where she is the least pretty and has the least interesting personality and the worst hair. With her track record I wonder how that will turn out for her.