So I have been meaning to get around to posting more from the IM chat I had with Julia. Considering how many other things I am juggling I think it's a miracle I am able to post as much as I do. Your patience deserves reward. The conversation began at 10:34am (Los Angeles time). It ended at 2:19pm. Almost four hours. So there is no way I can post it all. The highlights will have to do.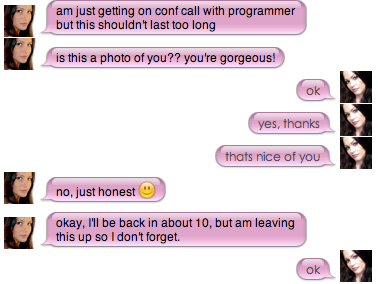 Genuine? I doubt it. About 20+ minutes pass.

Within minutes, "blerg" is said.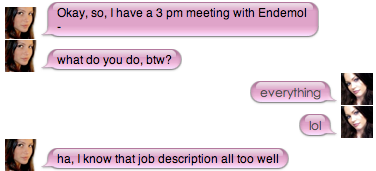 Keep in mind, she says she has a 3pm meeting. At this point it's almost 11:30am my time, so that's 2:30pm on the east coast.
Lie #1: If she had a 3pm meeting how is it she managed to stay in IM with me for about 3+ more hours?
I am intentionally being vague about "what I do", by the way. Why would I dish that out the gate?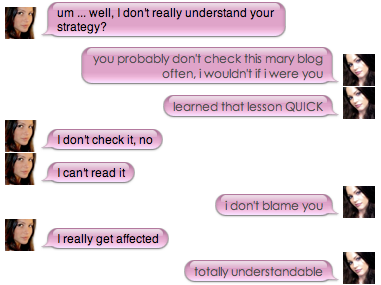 Lie #2: Julia has obviously been quite the heavy reader of TSAM.
Then there's this part.
Julia calling me obnoxious? Pot... meet kettle. No I didn't
make the Google thing up
. Are you kidding me?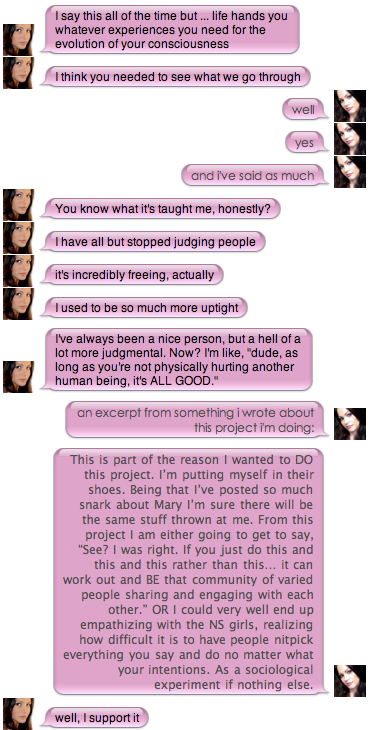 She supports it? We'll see. Also, if that's how you really feel about things, well the "anonybloggers" aren't physically hurting anyone and you sure seemed to take issue. (
Lie #3 not including the Google lies.
)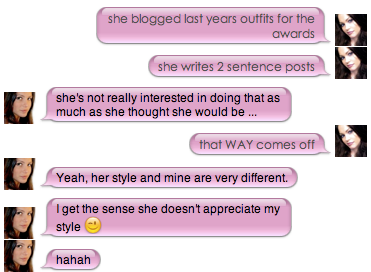 I now lose even more respect for her. I mean, to her I'm just this bitch on the internet shit talking her "BFF" slash "sister" on a daily basis. And here she is kind of rolling with it. Turn the tables and there's no WAY I'd be haha-ing about it all with the damn bitch. Would you?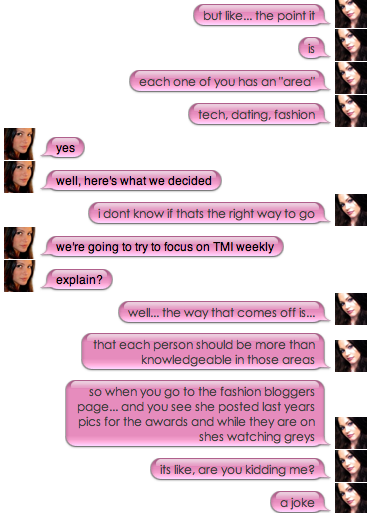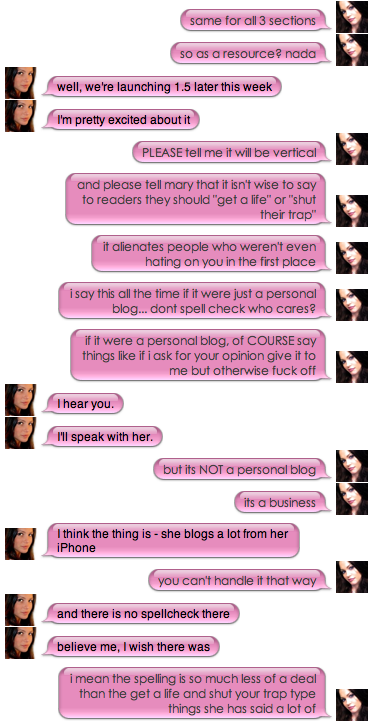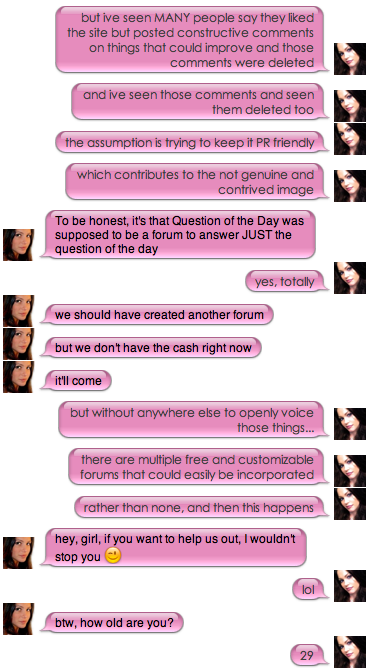 No I do not want to help you, nor am I interviewing to be a contributor to
BS
NS. You wanted to talk, we're talking. And I've already gone from defending you to tasting my lunch. I go on to give her a bit about my background professionally, since she asked.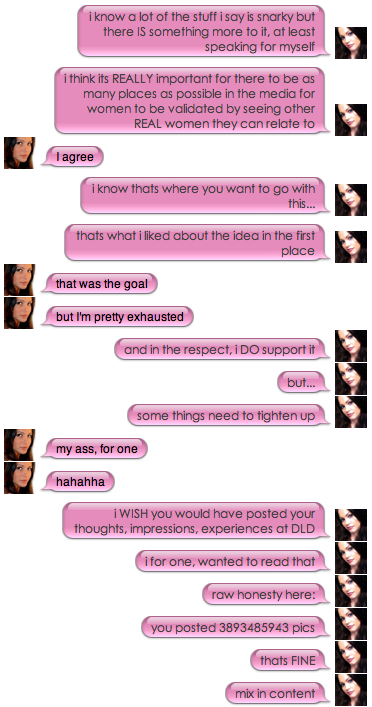 Give her a
cookie
cupcake. Please note: she brought up her weight, not me.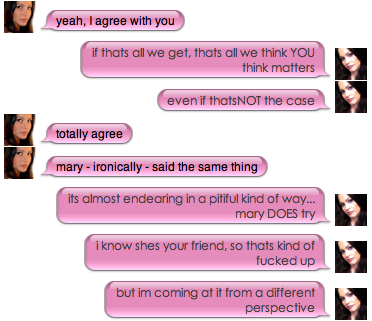 At this point, I would be SO gone. You can't talk about my friends like that! But that's me.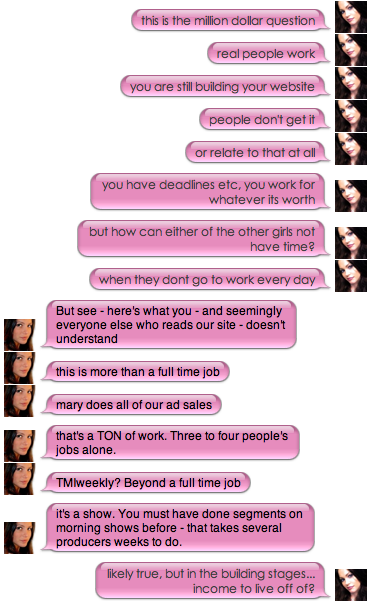 Well now I'm just digging. Plus, inquiring minds want to know.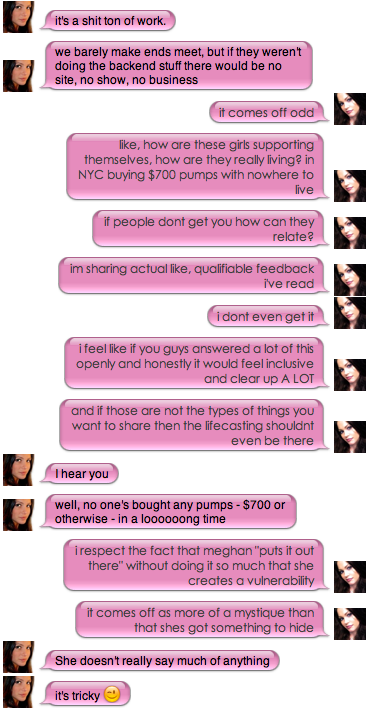 Was that a dig at Meghan?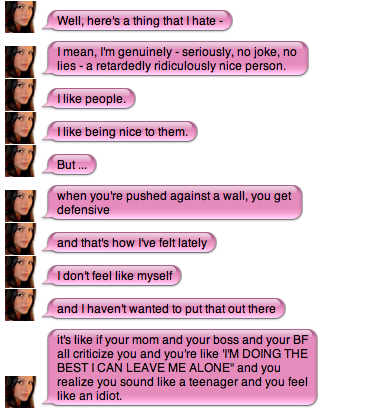 Classic.
I can't anymore. I just can't.