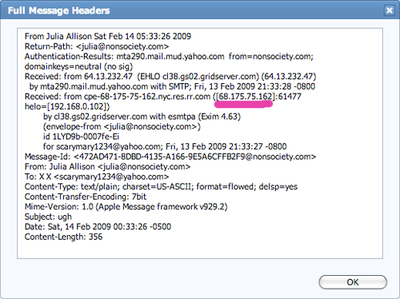 Julia's IP address taken from her last email to me and checked against the last few emails sent to me.
* This obviously was posted to show that the post that came after this really was Julia's IP address. *rolls eyes*

Woah. Julia has been here 364 times? I mean, I don't even think I go to NonSociety that many times myself. The Tumblr dashboard keeps me in the loop just fine, much better than her malfunctioning website.
Did she make sure Karp knows I'm next yet?