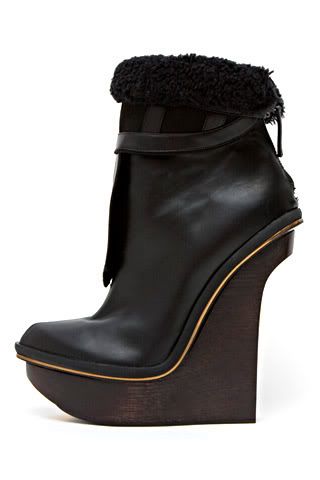 FAIL:
After seeing this on the blog,
web20morons
, I checked it out myself. It seems Mary has fashion schizophrenia. First she says of the shoes, "This boot, by Stella McCartney, won't look good on anyone" and then she stupidly says of the same shoes only 2 months later "I LOVE the wooden heel Stella McCartney is using this winter… slow-walking shoe whore gets a million compliments on her stylish heels." And goes on to show a picture of the SAME EXACT SHOES.
See for yourself:
HERE
she disses em and
HERE
she kisses em. An explanation is in order, Scary, to those who turn their confused and lost little minds to your blog for "style advice". You have left them chasing their own tails.