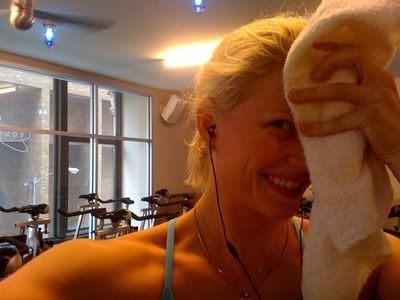 * maryrambin:
Back on the bike for the first time in a month. Despite the fact I had to wake up at 7:30 and tredge through the snow to get here, I am a happy oh so sweaty girl this Tuesday morning.
* megwhyte:
I wish I could wake up at 7:30 and have my only obligation be the gym. I wake up at 6:30 to get on the train to go to WORK… luckily I have a job and know my days of the week -

MARY RAMBIN, TODAY IS THURSDAY.