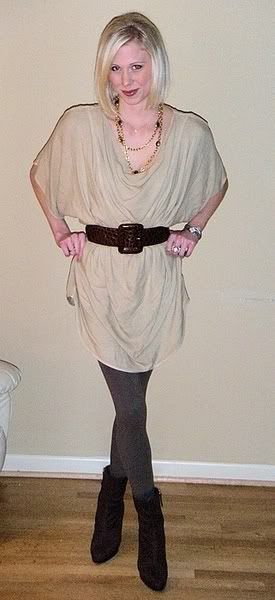 maryrambin:
CHRISTMAS PARTY HEAD TO TOE #1
As you've probably already figured out, I'm not big into "festive" outfits. So my holiday attire is usually what I would wear to a normal party. We're pretty casual down here in Houston so I don't really ever get gussied up.
Necklace from my mom's jewelry box
Size 16 top from Encore :)
Hollywould belt
Mossimo leggings from Target
Isaac Mizrahi boots
US:
Bland. The boots are fug. And you really need to stop trying to get creative. No wearing skirts as dresses and tops. No wearing maternity clothing when you are emaciated. The belt looks cheap, at least the way you are working it into this "outfit". The necklace and watch clash.
You need a fucking makeover, bitch.