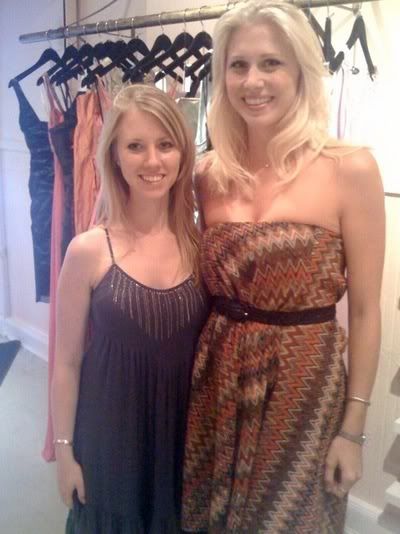 maryrambin:
Just finished an interview with Linda Pratka, owner of Ilus boutique in Soho.
You know how you need the perfect dress for an event, wedding, date but you don't want to spend a fortune on a dress you'll only wear once? Of course you do. Well Linda has answered our prayers. Her boutique is lined with gorgeous designer dresses for RENT!
A three day rental ranges from $50 to $500 depending on the designer. And they dry clean it for you.Sounds too good to be true, but ladies, Ilus is real!
US:
If that's true, then why are you wearing a fugly skirt belted to look like a dress, and poorly, so that it's bunched up and looks awkward? You can even see the seam. Just awful. How embarassing.