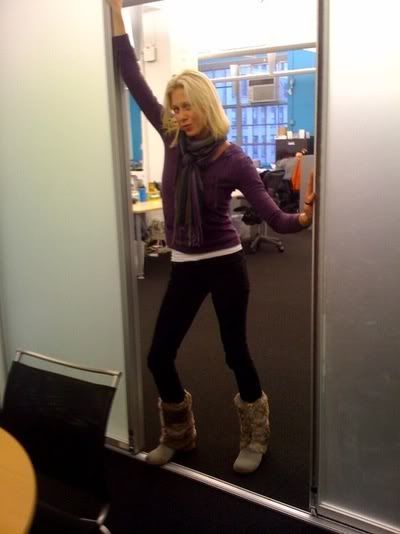 maryrambin:

Sexy Next Meeting Head to Toe:


Absolutely no make up

Huit Huit scarf

Old Navy hoodie

Theory tank

Citizen skinny jeans

Boots I've had for 3 years and have never known the brand
Hot, right?!
US:
WRONG! Those boots make me want to die. They weren't "hot" thee years ago and they aren't now.