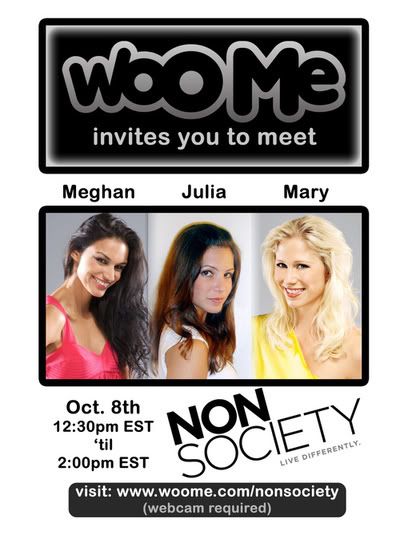 maryrambin:

Think you have what it takes to woo us over? Or just want to see our facial reaction to your crazy question?

Tomorrow the girls and I will be live stream chatting on WooMe, a new video meet and greet network.

Put your game face on and hit us with your best "How you doin'?" I dare ya.


US:
She dares us, ya'll… I'm tempted to show up. I'll consider it. Might be a kick.