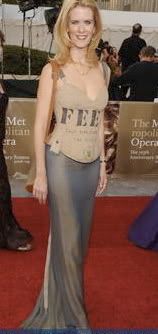 maryrambin:

Ummm….what? the? hell?

Alex McCord. Desperate for publicity??? Yikes. She was walking around the Partere lounge and the socialites were trying not to gawk.

Gawker, on the other hand, had no problem slamming her for this faux pas today.


US:
She looks more like your sister than your own sister. For reals, you guys are a match made in fug heaven.