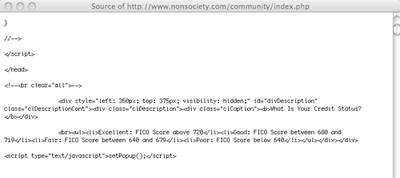 Maybe this is nothing. I don't know. BUT:
This is a screenshot taken from their Question of the Day code.
How come there are ads in their source code that don't show up on the page? Why are they hiding ads? Would they still profit off of these "hidden" ads? Someone with CSS or HTML knowledge want to explain this to me?