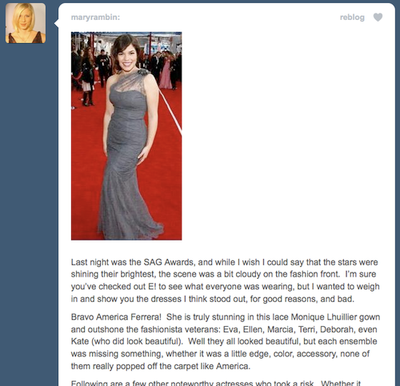 Scary, the SAG Awards are TONIGHT, not last night. Is that why you took down this post so quickly? Or are you reconsidering your juvenile attempt at fashion writing?
That is the dress America Ferrera wore LAST YEAR. You obviously aren't even watching the awards. You're critiquing LAST YEARS FASHIONS! This is your "job" right? You do SO WELL at it.
And please do not think it's okay for you to be on a first name basis with actors who have more talent in a strand of hair then you will EVER hope for.
The award for WORST 'STYLE' BLOGGER EVER goes to Scary Mary Rambin.