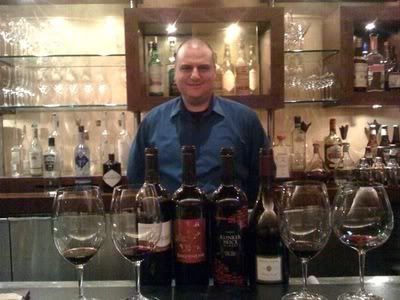 * maryrambin:
After a long day, I love to unwind at Zoe Soho. I come to chat with Andrew (above) about nothing in particular, have a glass of wine, and devour a decent meal. Andrew always wants to educate me about wine (which I enjoy for more than the obvious reasons). I wish I could say that I found Zoe on my own, but an ex from last year introduced me to this gem that most people know for brunch or business dinners. But by the look of the young crowd in here tonight, I think the word is spreading. I refuse to let trendsetters take over my place of peace so I might have to take drastic measures!
* US:
Just you being there is deterrent enough.
* web20morons:
The place is an overrated shitter. I've been there and walked away "eeh".
Also, "young crowd". She's young but looks old and weathered. Is she railing against people her own age? That's pretty funny.
* US:
I guess she not only dresses like she is 45, with skin like she is 45, but thinks like she is 45 too.