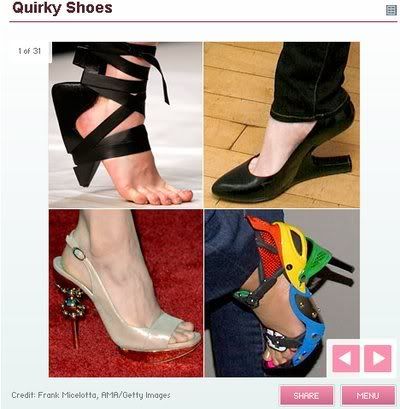 maryrambin:

Attention shoes whores, fun slide show of WTF shoes.

(I've considered using "fanatic" instead of "whore," but it just doesn't seem to grasp the intensity of my/our passion. Slipping on a hot shoe, I moan sometimes, pretty loudly. The neighbors probably think I'm getting some action….nice!)


US:
I imagine you must be SO MUCH FUN in bed. A silent fuck with the figure of a 12 year old boy, who has no rhythm or breasts to speak of. How do you keep the Daddy's around?
You must "speak Greek".