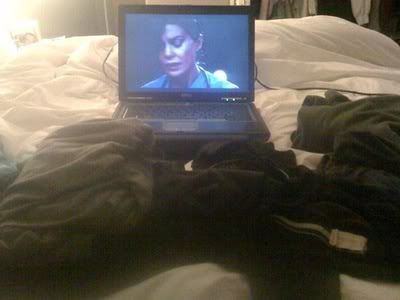 maryrambin:

Finishing off Sunday catching up on Grey's Anatomy folding a man's laundry enjoying a glass of Cab before slipping into a cloud of a bed. Wow, I'm a lucky girl.

And Andy, even though he's gay, is a lucky man.

No man ever takes folded laundry for granted :) (Or they shouldn't, if they know what's good for them.)


US:
Maybe you should be watching the SAG awards so you can write your critique's based on more than just pictures you find online. Instead you fold not-your-man's laundry and catch up on Grey's. Because that is working hard.