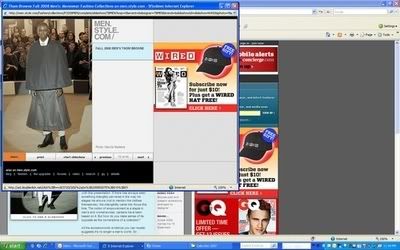 maryrambin:

Grabbing some pics from runway shows for a fall fashion review.

First of all, I thought, what the hell is this guy wearing?? Thom Browne, I know you have a sense of humor, but….

Then, I see Julia looking at me! Pretty cool.

web20morons:

Ah, the veiled hatred. DUM DUM, when are you going to attack Julia the way you attacked Frangry? We're all waiting for the frenemy bomb to go off.


US:
Maybe we should start a pool… place some odds on just when this will happen? I'm serious.