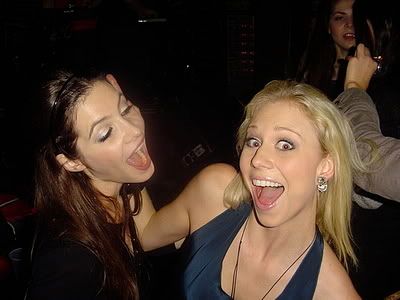 maryrambin:

Jules and I had a blast at the last one. We were front and center singin' and dancin'. Thank God the music was loud.

(That seems like ages ago….)


US:
You said you were going to STOP "LIFECASTING" FOR A FEW DAYS yet you just don't miss a beat do you? *eye roll*
"LEAVE US ALONE!!!!!!"
*snickers*
ps: This is what I was referring to when I said "slightly embarassing pictures of you with your big mouth open". Maybe "slightly" was the wrong word. This is NOT flattering at ALL.