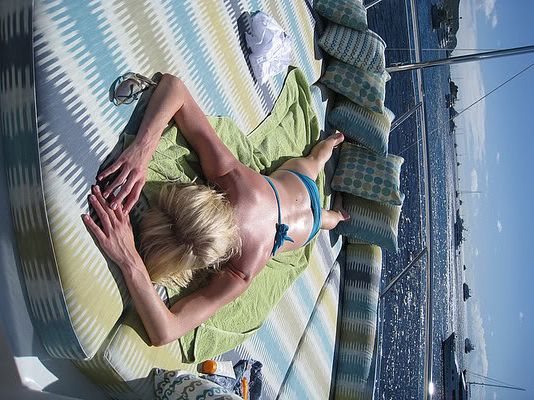 maryrambin:

Last day on the boat :(!#!

So sad, but so true.

Here's how I spent my last hours in paradise:


Huge breakfast (not a green juice in sight!)

3 hours tan/nap on upper deck

Swimming

The best burger with a cold beer for lunch

Trip to the beach for rum punch

40 minutes on the Elliptical WHILE watching the USC game watching the sun set (talk about leisure multi-tasking, and my boys kicked ass)

Shower

Cocktails and dinner

Blogging in bed
Amazing day! And I have a tan to prove it.


US:
For someone so into being healthy you are just asking for skin cancer. Dumbass.
You look like something that died in the ocean and got washed ashore. And you totally have man hands.
And, do you shoot up?