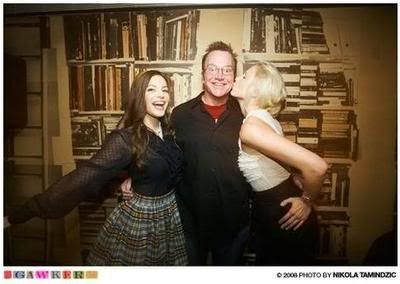 maryrambin:

Last night Julia and I went to the Soho House for the How to Lose Friends and Alienate People film launch hosted by Gawker founder Nick Denton. How appropriate.

Interesting scene but nothing to write home about.

A fun fact we did discover is that Tom Arnold is a HUGE Julia Allison fan!!! He reads her blog everyday and was thrilled to meet her in person.

Pictures, pictures of course. Photographer Nicola (also a JA supporter), "give me your usual girls."


US:

How to lose friends and alienate people? Kick it with Mary. And um, I wouldn't brag too hard core about Tom Arnold, in fact it may even work against you. He's gross. Oh, and the photog's name is PRINTED RIGHT THERE ON THE PICTURE, how truly STUPID do you have to be to copy it and STILL SPELL IT WRONG? Jesus, "professional blogger" my ass.