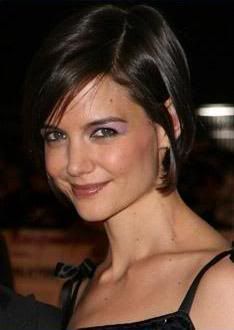 maryrambin:

Question for you: Should I go shorter and update my Katie Holmes cut?

She inspired my current hairstyle. And, I always wondered if I should have just let Ty completely loose on my locks.

I love it on her, but would I love it on me?

(How did I go from wanting Blake Lively's luscious long mane to Katie's boy cut? Huh…)


US:
She's a robot, you're a robot. I say DO IT!
Fuck, just really take the leap, shave it all off and start over!