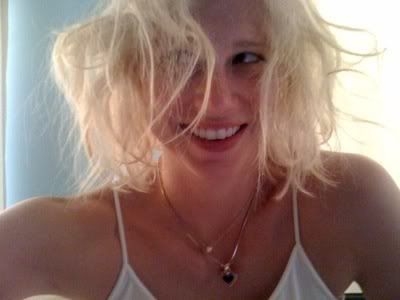 maryrambin:

REASON #198 WHY I'M SINGLE - I WOKE UP AND MY HAIR LOOKED LIKE THIS…

….and I took a picture of it.

Ain't I a pretty one right now.


US:
So you have gone from stylist to stylist. You have put in weave and removed it. Cut off dead inches. Tried a million overpriced products.
And you still have ugly, fried, white trash bimbo hair that never, ever looks good.
EVER.