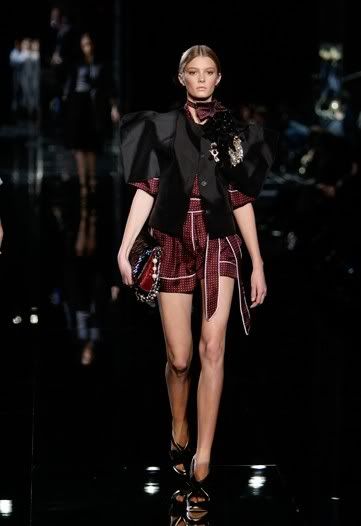 maryrambin:

SPRING 2009 SHOWS ABROAD

As you know, spring fashion only begins in NYC with the little people. Afterwards, jettsetting fashionistas, editors, and buyers head overseas to Paris and Milan to gaze upon the spectacle the big boys bring to the table. (Above: Dolce and Gabbana's Pajama Baroque)

For the latest from the runway, check out the coverage and slide show on WWD.com. Even after the redesign, Style.com is still stuck in the dark ages of the Internet.

One of these days…..I'll be there. Writing for you and shopping for me :)


US:
When hell freezes over that'll happen.