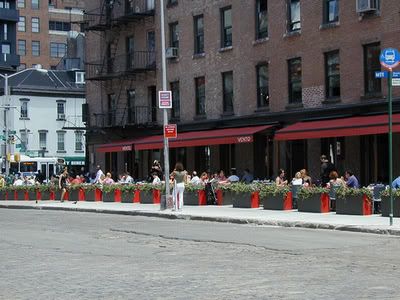 maryrambin:

WORST ITALIAN IN NYC

It's rare I go to a restaurant I really don't like. Vento,congrats, you are the first restaurant in NYC I can actually say I hate. I honestly would rather eat at a local deli.

That's it, no need for more. Don't go.

(Vento is the triangular restaurant in the Meatpacking district just north of the Gansevoort Hotel.)


US:
They probably snubbed her. As she stormed off going "Don't you know who I AM?!?!"
No, love. They don't.