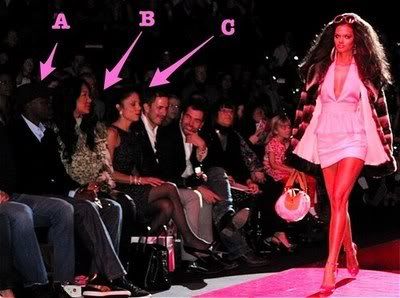 juliaallison:
Baby Phat Barbie!
As witnessed by the designer, Kimora Lee Simmons (B), her hubby, Russell Simmons (A) and Bethenny Frankel (C) from The Apprentice and The Real Housewives of NYC.
titsandwits:

That's actually the very gorgeous Djimon Hounsou, but all black people, like, look alike. Like, amirite?
Julia: Why not acknowledge the mistake and thank the reader who corrected you? Kind of "obnoxious", I think, not to.