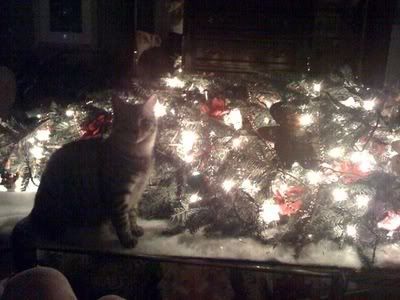 maryrambin:

Oh Christmas Tree, Oh…WTF?

I came home to my Mom's house in Houston to find a Christmas tree laying on the coffee table. Ummm…Mom?

She was upset she couldn't have a tree for fear her new cats would see it as jungle gym, so instead of succumbing to their claws, she got creative. Hence, a decorated tree laying on the table. Talk about Christmas spirit!

Patty looks a little pissed if you ask me.


US:
Sorry but that is REALLY f*ckn retarded.