maryrambin: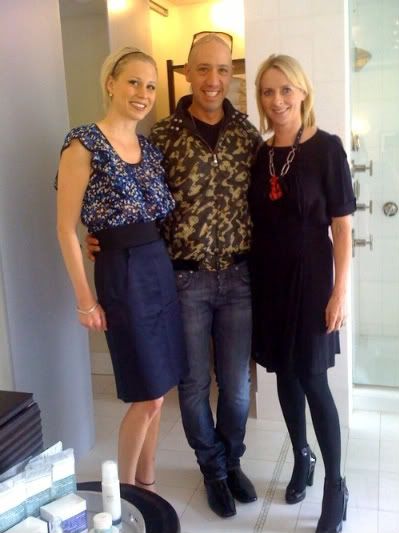 In between shows fashionistas (like myself and Editor in Chief of Allure Linda Wells) stopped off at Robert Verdi's Luxe Lab (aka über chic sponsored event space).:: Linda is a religious Soul Cycler so we go way back. Robert and I "meet" every time we see each other but he's actually pretty cool about it. I'm horrible with names and faces so I never give people a hard time about that. Alright, intro over, let me show you around.

P.S. His camo jacket is Louis Vitton. You know I hate clothing covered in logos, but this jacket is pretty awesome.
First of all what is this ( .:: ) you have been doing lately, Mary? I'm curious. I'm also not sure why you would put yourself on blast for being such a royal snob that you don't remember this person every time you meet them. And lastly, he is wearing a pattern and you are wearing a pattern. If there are LV logo's we can't see them. At least, I can't.