maryrambin: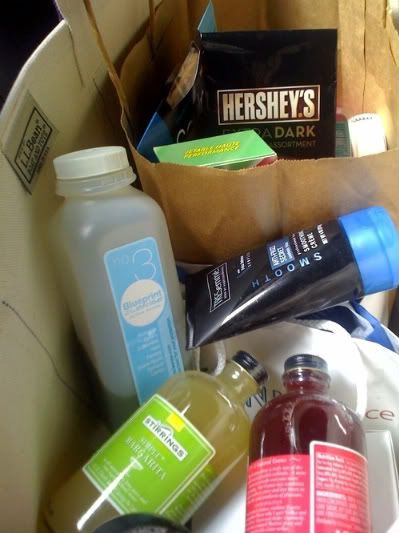 As I left they handed me this enormous LL Bean schwag bag. Nice!! The first real schwag of fashion week. Tough economy means there aren't as many hair products to go around.
Note the strategically situated Blueprint Cleanse that they continue to promote even though it has been widely reported as a scam.
Keep talking about how times are tough, Mare. Out of all the girls you are the only one who even can considering you're homeless and all. How long is it responsible to couch surf, though? It's been a while now and even the most welcome house guest becomes a pain in the ass after enough time passes.